Ascension Recovery Services' team of experienced professionals have successfully launched addiction treatment centers that focus on two goals: quality care and a financially viable and sustainable business model. The need for quality addiction treatment continues to rise and starting your own treatment center can be a great way to have a profitable business that makes a difference. However, if you have decided to open your own treatment program, there are many factors to consider.
TREATMENT CENTER COSTS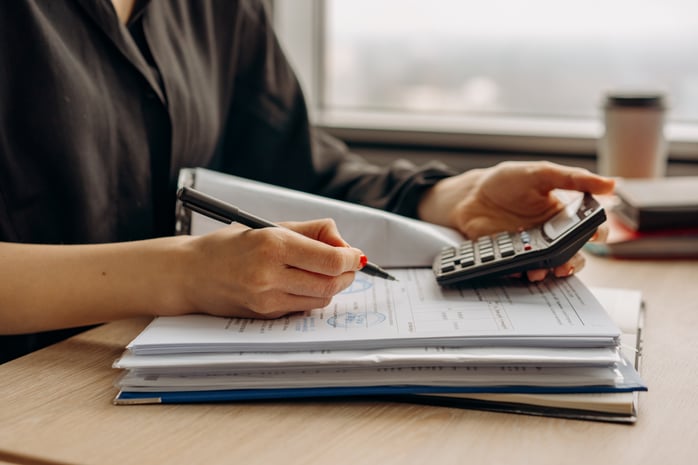 Opening a treatment center can be expensive. Costs to consider are the facility, staffing, licensure, accreditation, legal consultation, programming, marketing, and research. Our team ensures our clients have a thorough financial analysis to determine if their business model will be profitable. Each program is going to be unique and will have different start-up costs but knowing the main expenses can help you decide if you are ready to make an investment.
The location of your treatment center is important. With our services, a detailed market analysis will be conducted to guide you on location and which services to offer. The results from this will determine where the center will be most successful. The type of service will be the biggest factor in finding a building. An outpatient program will require much less space than a 30-bed residential program. We also advise if renting, buying, or building is a better financial decision. Typically, building a residential treatment center is a multi-million dollar project. If renting, the location will determine the current market rates.
Your treatment center needs to be legally sound. It is, after all, a business that requires the proper licenses to run. A center will need to obtain a behavioral health license that will include a fee and potential application costs. In order to obtain these licenses, the facility must have policies and procedures in place and comply with its specific state's code. Our team has worked in more than 20 states across the country and specializes in making sure a treatment program meets or exceeds the requirements. If a treatment center does not consider regulations before implementing programs, it can be a costly process to redo.
Accreditations, specifically from CARF and The Joint Commission, are important. Some insurance companies require these accreditations in order to pay out for treatment. It also shows a commitment of the treatment center to operate at a certain standard and quality. The process can cost a few thousand dollars, so it is important to feel confident with the requirements.
The staff is your program. Creating a quality program depends on having trained and knowledgeable people running the facility. Staff salaries can range from about $30,000 for technicians to upwards of $200,000 for a licensed psychiatrist and will depend on the location and size of the facility. Below is a basic list of positions you may need to acquire:
A Clinical Director
Clinical/Medical Staff
Clerical and Administrative Staff
Case Workers
Janitorial Staff
In order to best serve patients, a variety of programs will need to be put in place to create a comprehensive treatment environment and fulfill care at all stages of the continuum of care. Cost of technology, materials, and facilitators will need to be considered. Some programming types include:
12-Step Facilitation Model
Group therapy
Cognitive behavioral therapy (CBT)
Rational emotive therapy (RET)
Dialectical behavioral therapy (DBT)
Systemic family counseling
Mindfulness therapy
Mindfulness-based stress reduction (MBSR)
Yoga and meditation
Humanistic and existential psychology
Motivational interviewing (MI)
Multicultural counseling and awareness
Social integration
Contingency management
Adaptive information processing (AIP)
Trauma-informed care
Medication-assisted treatment (MAT)
Don't forget to budget for marketing. A quality program will not be successful if no one knows about it. Marketing is sometimes considered an afterthought, but it is important to start the process early. Finding a marketing company that understands your business plan is crucial. Setting up a website, search engine optimization, brochures, business cards, and conferences are just a few of the ways to build the name of your treatment center.
The process can seem overwhelming. There are many financial factors to consider when initially budgeting to open an addiction treatment center. An intensive outpatient program can range from $300-$600k, a residential treatment center can be a few million, and a sober living home can range from $200-700k. Managing the development process efficiently will ensure a more sustainable business model that can adhere to a budget and yield a profitable return.
Ascension Recovery Services consults with individuals, investor groups and hospitals to open residential treatment centers (RTCs), intensive outpatient programs (IOP), or sober living homes, as well as help revitalize failing treatment centers or SUD programs
to ensure every aspect of the development process is budgeted correctly and accounted for. Our full-service development program covers:
Budget preparation
Pro forma financial analysis
Licensure
Purchasing, constructing, or leasing the facility
Clinical programming
Program materials
Staffing
Marketing
Credentialing, billing, utilization review
Research
Understanding the costs associated with opening a treatment program is just the first step in the process. If you are ready to launch your vision to improve lives, our development team would love to talk to you. Contact our team today.