Ascension is proud to work with WVU Medicine (WVU Hospitals and WVU Department of Behavioral Medicine and Psychiatry) to bring a new residential drug and alcohol treatment center to Morgantown, West Virginia.
Residential Treatment is the highest level of care for the treatment of SUD. This level of care often involves 30+ hours a week of treatment while patients live onsite. Usually, this level of care is for people with high severity SUD, living environments that are not conducive to recovery or co-occurring disorders.
This treatment center is being partially funded by a $1 million grant through the Ryan Brown Fund that will go toward enhancing program development for pregnant women and overdose survivors.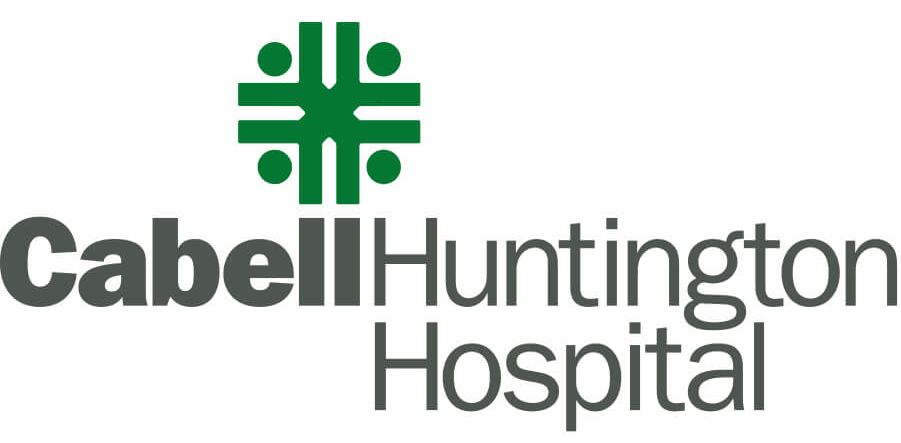 PROACT is dedicated to reducing the impact of addiction in the West Virginia communities by providing comprehensive assessment, education, intervention and treatment solutions in a single accessible service hub.
The initiation and development of substance use disorder-focused efforts have occurred in all of the PROACT partner facilities at Cabell Huntington Hospital, St. Mary's Medical Center and Marshall Health for many years. The addition of resources from Valley Health and Thomas Health have served to complement these efforts. Ascension Recovery Services (ARS) is working directly with Cabell Huntington Hospital, Marshall Health, and the PROACT Program Director to develop an intensive outpatient program (IOP) that will complement the already incredible services to be offered at PROACT. ARS has also assisted with grant writing support and business planning and strategy for expansion to other areas. PROACT is a cutting-edge concept for addressing immediate SUD needs in an area that has been hit hardest by the Opioid Epidemic. The Huntington, WV community has made a major impact on reducing OUD related overdoses and is receiving national attention for their collaborative efforts and incredible success.
Columbus Regional Hospital (CRH) is opening an Addiction Medicine Practice (AMP) to increase access to care for people suffering from Substance Use Disorders (SUD) in Columbus, Indiana, to include Region 9, the 10-county region currently served by CRH. AMP will provide SUD treatment services designed to increase health and wellness through remediation of substance use disorders in its patients, and by encouraging a lifestyle of recovery following treatment. AMP will operate as a triage center for addiction-related immediate health needs including, addiction triage, Medication Assisted Treatment (MAT), Partial Hospitalization Programming (PHP), Intensive Outpatient Programming (IOP), individual therapy, group therapy, referral for job placement and workplace monitoring, Sober Living Homes (SLH), and providing Peer Recovery Coach (PRC) services.
Our friends at CRH are truly dedicated to helping change the lives of those affected by SUD and their families. It is so refreshing to see others like the leadership at CRH get into this industry for the right reasons…to help people.
West Virginia Sober Living (WVSL), formerly known as Morgantown Sober Living (MSL), has been instrumental in offering structure and support for men and women recovering from drug and alcohol addiction in West Virginia.

WVSL offers sober homes for men and women and a broad array of peer support services throughout the region. The WVSL program is centered on the principles of 12 Steps, combined with other evidence-based practices. Our guests live in one of the sober homes for a period of six to 12 months, developing strong relations and demonstrate transparency in their daily life, while maintaining accountability to the group. Through the program, each guest will gain independence and responsibility, both financially and emotionally, as they become the person they want to be with peace and freedom, which is the ultimate goal.
WVSL also encompasses Reintegrate Appalachia and WV PEERS.
Reintegrate Appalachia, created by West Virginia Sober Living (WVSL) and Coalfield Development Corp (Coalfield), supported by WVU Health Sciences Center (HSC), is a job creation and workforce development initiative for West Virginians impacted by substance used disorders (SUD).
Reintegrate Appalachia will create jobs and implement a program that brings economic stability, purpose and hope to West Virginians recovering from substance use disorder (SUD) by providing access to higher education, professional development and skills training, flexible sobriety-sensitive employment opportunities, and critical recovery monitoring and support.
WV PEERS employs a network of certified Peer Recovery Coaches (PRC) within the community that it's serving. This program, which currently has seven PRCs working in the Mon County community, connects individuals that struggle with substance use disorders to PRCs and services they need to live a healthier and fulfilling lifestyle.
WV PEERS is funded through two grants.
Grant One:

This one-year grant, sponsored by the Federal Office of National Drug Control Policy through the University of Baltimore, will go toward giving PRCs the ability to respond to referrals and requests from EMS, ED's, law enforcement, courts, schools, social services and harm reduction programs.

Grant Two:

This grant, awarded between two years, sponsored by

Substance Abuse and Mental Health Services Administration (

SAMHSA) STR Funds through WV DHHR Bureau for Behavioral Health and Health Facilities (BHHF), will enable WV Peers to hire, train and certify addition PRCs to fulfill the WV PEERS mission and provide the desperately needed services in Mon County.

Through a postpartum wellness and family counseling center, one of 14 programs in the country, Better Beginnings, founded by Lauren DePaola, women can get resources focused on perinatal mood and anxiety disorders (PMADs), also known as postpartum depression (PPD). This program offers partial hospitalization programming (PHP), which includes group sessions with baby and mom, group sessions with other women that are overcoming PMADs, individual sessions with just mom, and sessions inclusive of a husband/partner.
Ascension Recovery Services is providing program development services including business and financial planning, development of the staffing model, behavioral health licensing, connection and support with marketing and branding services, consulting and support with developing strategic partnerships with local Health Systems and other various community partners and support in contracting with commercial insurance payers and MCOs.
Choice Recovery, owned by Dr. Shockley, a board-certified physical medicine and rehabilitation physician, provides Substance Use Disorder (SUD) treatment through Intensive Outpatient Programming (IOP). Choice Recovery provides individualized and targeted therapeutic interventions to arrest the cycle of SUD through group therapy, individual therapy, family therapy and peer recovery coaching. Choice Recovery's mission is to provide high-quality SUD services to those struggling and affected by it. Choice Recovery will provide it's guests with a renewed sense of hope and healing to live life with freedom and purpose.

Framework Recovery is a new sober living and IOP healthcare organization based in Orange County, California. Founded by two men in recovery with a passion for helping others, Framework is set apart in the industry as an ethically run organization with care for their guests being the number one priority.
This organization will provide an array of professional addiction recovery care to those who are suffering from substance use disorder (SUD). Framework Recovery not only provides men suffering from SUD an individualized framework needed to become sober but empowers them to stop living a life controlled by fear.
The Jacob's Ladder mission is to cultivate an awakening by fostering an environment where mindful living and a loving concern for self, others and the earth nurtures the roots of sustainable recovery. Guests live at Jacob's Ladder at Brookside Farm for a period of 6 months where they participate in treatment focused on mindfulness-based practices, spend days working and learning new skills on the 300-acre farm, and participating in the broader 12-step community activities.
Our friends at Jacob's Ladder are committed to providing the highest quality care for those in West Virginia and across the nation. The staff demonstrate on a daily basis the love and compassion they have for those struggling with substance use disorders.
The Clarksburg Mission Sober Living has two beautiful homes for men and women in the heart of Clarksburg, West Virginia, that are dedicated to those in recovery from substance use disorder. The program directors certainly practice these principals in all their affairs and run this program with the highest integrity and accountability.
The long-term goal is that residents will develop strong relationships and demonstrate transparency in their daily lives as they maintain accountability to the group. A consistent theme of honesty and integrity is crucial to developing connectedness and communal responsibility.

The WVU Collegiate Recovery Program provides support for students in recovery from substance use disorders, eating disorders and other behavioral health conditions.
Serenity Place is the heart of the WVU program. It is a safe space where students can relax, study and hang out with others in recovery.
Ascension Recovery Services is dedicated to helping continue to develop the program, assist with funding, and providing Peer Recovery Coaches and other staff support to help our dear friends at WVU Collegiate Recovery provide these much-needed services on campus.

Better Life Recovery is an intensive outpatient program (IOP) located in Bergen County, New Jersey. The mission of this IOP is to bring excellent care to those struggling with substance use disorder and those affected by it.


This program is built on Ascension's IOP program development model that includes education on research, licensing, credentialing, programming, staffing, finding real estate and planning to open.