Anyone can open a treatment center; however, not everyone can keep a treatment center open and running successfully.
Why do treatment centers, such as Elements Behavioral Health (EBH), who recently filed for bankruptcy, fail?
Read on to learn more.
---
ELEMENTS BEHAVIORAL HEALTH (EBH) FILES FOR BANKRUPTCY
According to Behavioral Health Executive, Elements Behavioral Health, an addiction treatment program in California that boasts 13 residential centers and 22 intensive outpatient programs (IOPs), filed for chapter 11 bankruptcy and will now undergo restructuring.
Just this year, EBH lost $51.2 million on a revenue of $129.6 million, according to the Wall Street Journal.
While EBH is restructuring, they will still be treating patients.
"We're continuing to operate in eight states, which in any given month, we treat more than 600 new clients," David Sack, MD, chief medical officer and interim chief executive officer, told Behavioral Healthcare Executive.
WHY DO TREATMENT CENTERS FAIL?
ONE: CENSUS MANAGEMENT
If a treatment center has poor census management, it can be harmful.
For example:
There is a treatment center in Pennsylvania that has the capacity to hold 50 residential clients.
There are variable costs associated with providing treatment to this capacity, such as facility costs and personnel costs, like hiring a clinical and medical director, therapists, billing and administrative staff, marketing and IT.
In the past, EBH would manage census and accept cash pay clients on a sliding scale. More recently they would not accept cash pay clients at the $10,000 to 12,000 per month range, as they wanted to hold out for Blue Cross Blue Shield, or other in-network commercial payers, that pay between $500 to $600 per day or ~$16,000 per month. At this center in PA, EBH could have easily accepted 10 to 15 additional cash pay clients monthly, on a sliding scale and increased net income by ~$1.5M annually at this singular RTC.
Through good census management, they could increase revenue by $40M annually across all of their residential treatment centers.
TWO: NOT HAVING A SOLID BUSINESS PLAN
Entering an IOP market without a solid business plan tailored to each individual market is detrimental. EBH opened IOPs quickly and without proper planning.
From a corporate standpoint, it's impossible to determine the specifics of a market, such as the addiction treatment field of service, without having "boots on the ground" for a feasibility study, market analysis and relationship building as Ascension Recovery Services (ARS) does.
Feasibility Study and Market Analysis:

determine the most desirable area for the program.
To open IOPs in the same market, they would have to have multiple IOPs in the same market where census at each IOP was at 50 percent. One strategic location in that market would need to yield close to a full census.
Ascension performs a detailed market analysis and feasibility study where we identify clinical care needs, competition, marketing and outreach strategy, strategic partnerships and market trends. We then perform an in-depth budget and proforma financial analysis of the proposed center before developing a robust business plan.
THREE: MEDICATION ASSISTED TREATMENT (MAT)
There are a lot of people that have personal bias about MAT and they are unable to recognize that there are multiple paths to recovery.
MAT may not be for everyone, just as conventional 12-step facilitation and cognitive behavioral therapy (CBT) may not be for everyone.
If you refuse to offer multiple paths to recovery, you limit your client base significantly. With the opioid epidemic being the public health crisis of our time, refusal to adapt and incorporate MAT into treatment programs will significantly limit the number of people you can help and also hurt your business.
Interesting fact: Most state and federal funds, at this time, to assist treatment programs are not available to those that do not offer MAT.
FOUR: FAILURE TO BE INNOVATIVE
There are many treatment programs out there, and they just keep coming. If a treatment center is not staying ahead of the curve and offering innovative programs to integrate treatment across the entire continuum of care, they will suffer financially.
Incorporating job training and development into your program, through a job creation and reintegration model that utilizes social enterprise, such as Ascension and Coalfield Development Corp.'s program, Reintegrate Appalachia, is a differentiating factor that will set a program apart.
FIVE: PAYER MIX
EBH is geared to high cash pay or commercial insurance where families are able to pay large deductibles and copays. Not having a diversified payer mix to include Medicaid, affordable cash pay and grant funding and private donations, reduces the treatment centers catchment area, thus significantly reducing the revenue streams.
In America, a very large portion of the population seeking treatment has Medicaid or does not have the ability to pay for expensive treatment. There are many ways to provide care for these individuals while receiving fair reimbursement (through Medicaid, state and federal grants, social enterprise, etc)
SIX: REFERRAL RELATIONSHIP
EBH had some very high quality outreach coordinators and marketers. These employees are charged with being in a region of the country, developing relationships and making referrals back to the appropriate EBH treatment center.
As the outreach coordinators established sound relationships in their region and were made aware of gaps in care, issues that the people they referred to treatment encountered while at the program and the financial tolerability of cash pay clients from the region, "corporate" remained rigid. They did not respond to the demand, the needs and concerns of the referring agents did not adjust and accommodate these referral sources. They lost the referral streams.
SEVEN: STAFFING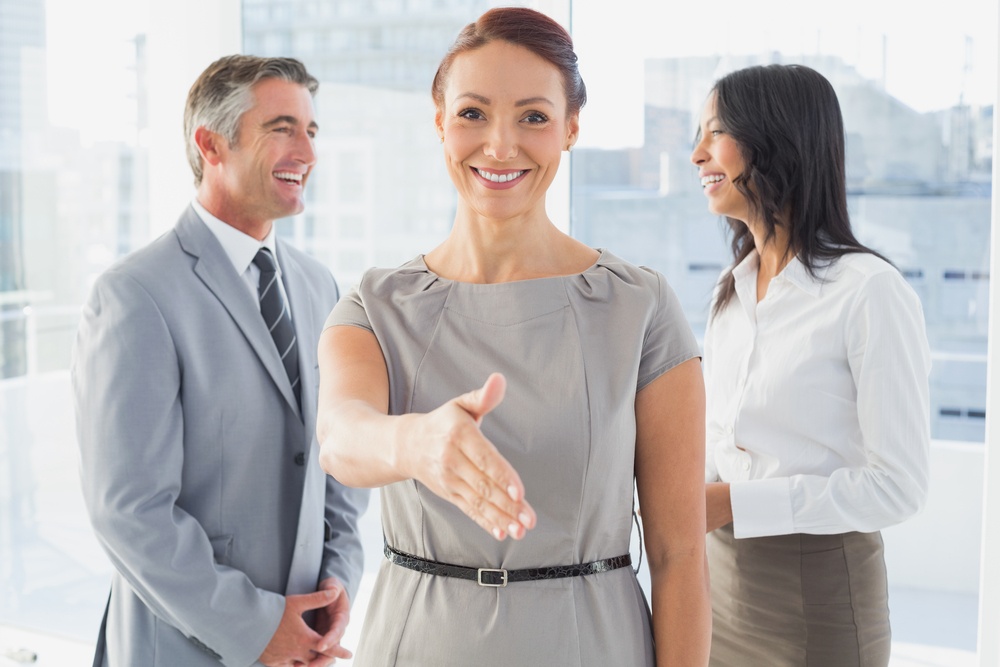 Staff at every level in the organization, from the person working the front desk at a residential treatment center to the executives at corporate, everyone must be well versed in the mission and believe in it.
If the person answering the phones is not empathetic, compassionate and driven to help the concerned family with getting their loved one help, people will move on and go to a center where they feel cared for during the first conversation.
When there is an issue with a client's billing and a family has paid out of pocket significantly and needs help from the centralized billing department to resolve the issue with their insurance company, if they are not willing to help, there will be a domino effect of lost referrals.
We often see RTCs be very responsive and accommodating up to the point where the money changes hands and the person enters treatment. At that point, many centers stop being willing to communicate with family and assist with other logistical matters (with all appropriate releases signed/executed).
Will management even know about it?
---
ASCENSION RECOVERY SERVICES (ARS) | PROGRAM DEVELOPMENT
Bankruptcy of EBH is just a symptom of the bigger problem. When a treatment program such as EBH gets so large that it loses touch with the people that actually need care, they fail to respond and provide the care that is needed and desired. Census drops, and the program runs into financial trouble / bankruptcy like EBH has.
ARS has a twofold goal with all of our treatment program development engagements:
provide the highest quality clinical care to the population seeking treatment

create a financially sustainable and cash flowing business model
We consult treatment centers that are struggling financially and with treatment outcomes.
If you're treatment center is in trouble, we can help.