In an effort to decrease the number of opioid-associated overdoses (ODs) and OD deaths, West Virginia Peers Enhancing Recovery and Survival (WV PEERS), an addiction peer recovery program, launched in the Monongalia community in March 2018.
Read more about this program below.
WHAT IS WV PEERS?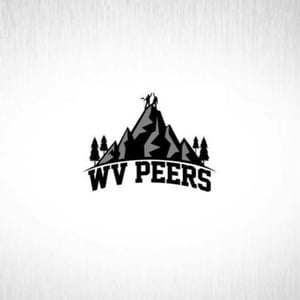 WV PEERS employs a network of certified Peer Recovery Coaches (PRC) within the community that it's serving. This program, which currently has seven PRCs working in the Mon County community, connects individuals that struggle with opioid-abuse disorder to PRCs and servicesthey need to live a healthier and fulfilling lifestyle. According to the Center for Disease Control, West Virginia has the highest rate of overdoses in the United States.
"The whole goal is that they, the PRCs, are out in the community building rapport," said Doug Leech, Founder and CEO of West Virginia Sober Living, formerly Morgantown Sober Living (MSL) and Ascension Recovery Services. "They are there to help anyone on the spectrum from precontemplation of using drugs to actively using. Sometimes, the individuals that need help are homeless, they don't have clothes, they are hungry and they can feel like it is hard to stop thinking about doing drugs.
PRCs meet with these individuals, share their story and establish trust. This person can have the PRC's contact information, and because we understand their situation, we have the ability to give them options such as housing, insurance and recovery programs."
PRCs have been through or are going through recovery themselves. They understand the situation at hand. After extensive training that involves working 500 clinical hours, PRCs can be certified.
"Helping another individual, you can't really explain the rewards that you get personally from helping someone find a new, healthier life," said Dustin Daniels, former recovery coordinator at Jacob's Ladder in Preston county and current PRC. "As a recovery coach, me getting outside of myself and spending time helping another individual find their new way of life is a constant reminder of things that I need do be doing personally to continue my life of recovery."
The initiative started back in December 2016 and was developed by representatives of the Monongalia community, including the WVU School of Public Health (Health Research Center, formerly called the Injury Control Research Center, Safe Communities Initiative, Psimed, Inc., Monongalia County Court, WVU Collegiate Recovery, WVU School of Medicine and Ascension Recovery Services).
The implementation of the WV PEERS program was developed through:
MSL
WVU Health Sciences (School of Public Health, School of Medicine)
Several Monongalia County community partners in emergency healthcare, law enforcement, the court system, treatment and recovery programs
Harm reduction programs.
HOW IS WV PEERS FUNDED?
WV PEERS is funded through three grants. Two of the grants were awarded for one year, and the third grant is over a two year period.
The first grant, sponsored by the Center for Disease Control and Prevention via WVU Injury Control Center, goes toward the home visit project. PRCs will have the ability to provide home visits to individuals who have recently survived an opioid overdose to provide support and help prevent future overdose.
The second grant, sponsored by the Federal Office of National Drug Control Policy through the University of Baltimore, will go toward giving PRCs the ability to respond to referrals and requests from EMS, EC's, law enforcement, courts, schools, social services and harm reduction programs.
The third grant, sponsored by

Substance Abuse and Mental Health Services Administration (

SAMHSA) STR Funds through WV Bureau for Behavioral Health and Health Facilities, will enable WV Peers to hire, train and certify addition PRCs.
"In getting more funding, I am highly optimistic that we will be able to get more people who currently have opioid-abuse disorder into a detoxification / recovery program and reduce their risk of overdose," said Herb Linn, Program Director of Collaboration and Communication at the Health Research Center at the WVU School of Public Health.

"People who have opioid-abuse disorder aren't treated very well within the community, even sometimes within healthcare," explained Judith Feinberg, a professor of behavioral medicine and psychiatry and WVU School of Medicine. "WV PEERS and the PRCs give these individuals the opportunity to get back to their community and get jobs."
If there is an individual in need of WV PEERS' services, PRCs can be found at the Friendship Room, which is a part of Morgantown Health Right or at Serenity Place through WVU Collegiate Recovery.
---
ASCENSION RECOVERY SERVICES | WV PEERS
Intensive outpatient programs (IOP) have emerged as a critical part of the treatment of substance use disorders and relapse prevention. With the increase in the amount of addiction-related deaths, there is a real need for more high-quality programs. But is now the right time for you to launch your own IOP?