When deciding to develop an intensive outpatient program (IOP) or partial hospitalization program (PHP), it can be difficult to understand what exactly each program will offer.
Ascension Recovery Services provides start-up consulting services for organizations interested in developing residential treatment centers (RTC), intensive outpatient programs (IOP), partial hospitalization programs (PHP) and sober living homes (SLH).
Read on to learn more about what IOPs and PHPs can offer.
---
WHAT IS A PHP?
PHP stands for partial hospitalization programming. ASAM defines PHP as care that is delivered at a minimum of five hours a day, five days a week for a duration of two weeks to a whole month.
The purpose of PHP is to replicate what an inpatient stay delivers in terms of treatment but in an outpatient setting. A person needing the PHP level of care has a SUD that is severe enough that work needs to be put on hold for a period of time while the individual focuses on their treatment and changing aspects of their life.
Where the PHP level of care is more intensive, it is less intensive than an inpatient level of care as it affords the individual the ability to live in their residence.
The patients who are admitted into a PHP are confident in their recovery and are ready to take the next step. Some services that PHPs may have include:
Medically Assisted Therapy (MAT):Depending on the patient's range of recovery, MAT may be required for a certain period of time.
Group and Individual Therapy: Group therapy allows patients to connect with other life-minded individuals safely and in a comfortable environment. Individual therapy allows a patient to process their journey, if they've made progress, if they've relapsed and find solutions to their issues.
Family Therapy and Resources: Those affected by SUD are not the only ones who suffer. Their family and friends are also worried and want their loved one cared for. While it is up to them on how involved they want to be in their loved one's recovery, family therapy and resources can encourage a stable family environment.
WHAT IS AN IOP?
IOP stands for intensive outpatient programming. According to the American Society for Addiction Medicine (ASAM), an IOP level of care is set at a minimum of three hours a day, three days a week for a duration of up to two months.
This type of treatment is for those who have a handle on their addiction enough to maintain some semblance of daily life. An IOP is a step down from PHP or rehab. IOP affords those with SUD the opportunity to continue to work while they also treat their SUD.
The patients admitted into an IOP are confident in their recovery, their return to their daily lives and are ready to take the next step. Because there is always a risk of relapse, IOPs heavily encourage their patients to participate in a 12-step program, as well as other recovery services.
12-Step Program: a set of guiding principles outline a patient's plan for recovery. These principles could include admitting powerlessness, find hope, surrendering, taking inventory of what the patient has done wrong, share with others, make amends and help others.
Community Support:Building a strong network through group therapy, family therapy and other programs can make recovery easier. Networking within the sober community can provide patients with people who understand a safe space if they need to talk and entire support groups who can advise when advice is needed.
HOW TO OPEN A PHP OR IOP | HOW CAN WE HELP?
Ascension Recovery Services can provide consulting services for hospitals and other organizations who are interested in developing RTCs, IOPs and PHPs.
We can guide your team through the research phase, planning phase and opening the doors to your facility. Through an accelerated development process paired with a knowledgeable team who has a proven success record of developing these programs, we'll deliver:
Feasibility and Market Analysis
Business and Organizational Structure
Full Support for Starting a Center
If you'd like to learn more about our program development, click below.
WHO WE'VE HELPED
WVU Medicine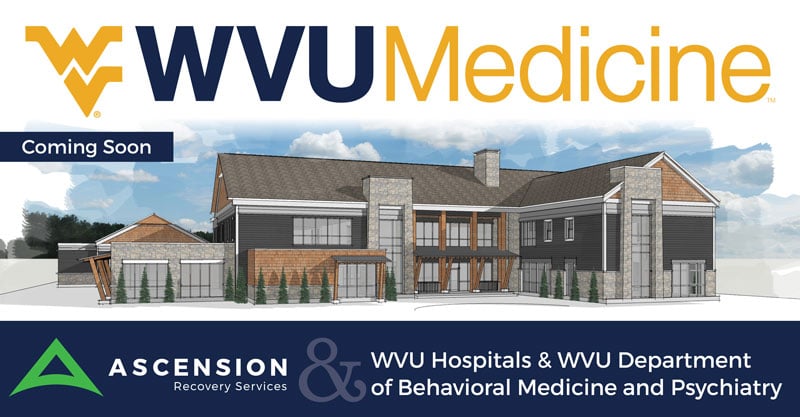 Ascension is proud to be working with WVU Medicine (WVU Hospitals and WVU Department of Behavioral Medicine and Psychiatry) to bring a new residential drug and alcohol treatment center to Morgantown.
This treatment center is being partially funded by a $1 million grant, through the Ryan Brown Fund, that will go toward enhancing program development for pregnant women and overdose survivors.
Ascension Recovery Services is a partner with WVU and has completed the feasibility study and market analysis, budget and proforma financial analysis, development of the business plan and financial model, creation of the staffing model, licensure plan and strategy, clinical programming, credentialing and full integration into WVU's EPIC software, marketing and grant writing support, along with a full plan for opening and operational excellence after doors are open.
Ascension is also assisting with the development of the real estate by financing the construction of the facility, hiring the architect, engineer, general contractor and overseeing the construction process through our partnership with a commercial real estate developer.
COLUMBUS REGIONAL HEALTH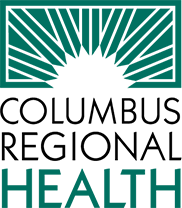 Columbus Regional Hospital (CRH) is opening an Addiction Medicine Practice (AMP) to increase access to care for people suffering from Substance Use Disorders (SUD) in Columbus, Indiana, to include Region 9, the 10-county region currently served by CRH. AMP will provide SUD treatment services designed to increase health and wellness through remediation of substance use disorders in its patients, and by encouraging a lifestyle of recovery following treatment.
AMP will operate as a triage center for addiction-related immediate health needs including:
Addiction triage
Medication Assisted Treatment (MAT)
Partial Hospitalization Programming (PHP)
Intensive Outpatient Programming (IOP)
Individual therapy
Group therapy
Referral for job placement and workplace monitoring
Sober Living Homes (SLH)
Peer Recovery Coach (PRC) services
PROACT IOP

PROACT is dedicated to reducing the impact of addiction in the West Virginia communities by providing comprehensive assessment, education, intervention and treatment solutions in a single accessible service hub. PROACT is a cutting-edge concept for addressing immediate SUD needs in an area that has been hit hardest by the Opioid Epidemic. The Huntington, West Virginia, community has made a major impact on reducing OUD related overdoses and is receiving national attention for their collaborative efforts and incredible success.
The initiation and development of substance use disorder-focused efforts have occurred in all of the PROACT partner facilities at Cabell Huntington Hospital, St. Mary's Medical Center and Marshall Health for many years. The addition of resources from Valley Health and Thomas Health have served to complement these efforts.
Ascension Recovery Services (ARS) is working directly with Cabell Huntington Hospital, Marshall Health, and the PROACT Program Director to develop an intensive outpatient program (IOP) that will complement the already incredible services to be offered at PROACT.
ARS has also assisted with grant writing support and business planning and strategy for expansion to other areas.
---
WHAT IS THE NEXT STEP?
If you are ready to start your own IOP, give us a call at 304-503-3448, or contact us below: