Drug overdoses killed 63,632 Americans in 2016. Nearly two-thirds of these deaths involved a prescription or an illicit opioid.
Overdose deaths increased in every category researched for men and women, ages 15 and older, all races and ethnicities and across all levels of urbanization.
Death rates from overdoses involving synthetic opioids increased in 21 states, with 10 states doubling their rates from 2015 to 2016.
The highest death rates from synthetic opioids were in the following states:
New Hampshire

Massachusetts

West Virginia
Fourteen states had significant increases in death rates involving heroin. The highest being:
Ohio

Washington D.C.

West Virginia
Eight states had significant increases in death rates involving prescription opioids. The highest being:
Maine

Maryland

Utah

West Virginia
Sixteen states had significant increases in death rates involving cocaine. The highest being:
Ohio

Rhode Island

Washington D.C.
More than 72,000 Americans died from drug overdoses in 2017, including illicit drugs and prescription opioids. This is a two-fold increase in a decade.
These statistics are alarming.
The most staggering increase occurred among deaths related to fentanyl and fentanyl analogs (synthetic opioids), which accounted for nearly 30,000 overdose deaths.
Sober Living Homes (SLH) are a pivotal part of the recovery process and extremely important to the long-term recovery of those who have gone through treatment for addiction. The value of sober living homes has been verified through several industry studies, and the combination of SLHs and Intensive Outpatient Programs (IOPs) is proven to have a high rate of success.
Read on to learn how to successfully open and operate a sober living home.
---
HOW TO START A SOBER LIVING HOME
The need for more sober living homes, treatment facilities and IOPs is real and will be real for some time.
Ascension Recovery Services is a full addiction recovery service located in Morgantown, West Virginia, and also offers consulting services to individuals and groups who are looking to start a program whether it be a Residential Treatment Center, IOP or SLH.
Analysis & Planning: During the first phase of development, Ascension will conduct a feasibility study to determine the best location, business model, referral sources and support services for the proposed sober living facility. Our expert staff will work with you to develop a budget and pro-forma financial analysis based on the realities of your unique situation and geography. During this period, we will guide you through important decisions about making the sober living home viable long term. These decisions will shape programmatic and operational plans and identify resources needed during development and may include:

Number of beds
Related costs per bed
Obtaining grants for sober living homes vs being privately funded
Facility startup costs
Municipal codes
Insurance coverage
Return on Investment (ROI) forecasting
2. Business Plan Implementation: During Phase Two, we begin by developing a budget `
based on the owners' / entities' desires and financial tolerability. Make a list of overhead
costs related to operating a sober living house. Include expenses such as rent or mortgage,
staff, utilities, Internet, cable and groceries. List furniture you will need, and stock the
house for multiple residents. Establish how much you need to charge residents and how
long residents will stay in your house.Start-up capital is usually comprised of cash and
financing activities, with a goal of recuperating capital contributions through operating
activities in the first couple of years. We will also assist the owners with setting up the
appropriate business structure and will further investigate the regulations and code
specific to the state your facility will be operated in, which will translate through all
phases of development. Additional expertise and support offered in Phase Two includes:
Staff selection: Interviewing, hiring and training.
Marketing efforts: Connecting your program with your community and geographic region to develop a referral network to fills beds. Explain how you plan to attract residents, what you'll charge and what services, such as substance abuse, job and financial counseling, you'll provide.
Program material development: Creation of house rules, intake package, policies and procedures and all other program materials needed to run a successful sober living home. Write a resident policy handbook, which details residents' rights and responsibilities. Include a zero-tolerance policy for drugs and alcohol. Provide each resident with a copy of the handbook. Require signatures attesting that residents agree to the policy terms. Seek local recovery resources, such as Alcoholics Anonymous and Narcotics Anonymous. Make meeting attendance mandatory for residents.
In your business plan, you will need to include information such as company description, service description, market analysis and strategy.
Describe the type of residence you want to rent or purchase. Detail how many residents you plan to serve at one time. Provide a list of other SLHs in your area, including how long they've operated and what services they provide in comparison to your plan. How will you differentiate yourself?
Obtain an IRS Employer Identification Number.

Research zoning laws in your area. Consider renting or purchasing a duplex or single-residence house in a quiet residential area. Keep in mind, you may face "not-in-my-backyard" issues from neighbors or community members when trying to start a sober living home.
Establish your sober living home as male only, female only or combined genders. Invite a person of the appropriate gender as a house manager to help run the house.
Keep employee, resident, expense and income records and all receipts for tax time. Consider hiring an accountant or use a tax service.
3. Full Support for Starting a SLH: After a successful launch, Ascension can reduce involvement yet continue consulting on how to run a successful sober living home. During the first year, the new operator of the business will require occasional support on organizational and operational matters, which is not a daily or weekly need. A typical engagement scales Ascension's time back in the early months, and the team can be available for ongoing or periodic consultations as needed. With expert guidance to navigate the challenges of opening a sober living facility, you'll have peace of mind and more time to focus on providing the complete place of healing.
LICENSING AND REGULATIONS
According to the California Department of Alcohol and Drug Programs (ADP), licensure is required for any residential facility that offers any of the following non-medical services in order to help those who are in recovery for drug and alcohol abuse:
Detox for physical dependence upon any substance

Group therapy sessions

Personal therapy sessions

Educational workshops to aid in a better understanding of addiction, recovery and drug-related issues

Treatment planning for ongoing recovery from dependence on drugs and alcohol
Each state has its own governing agency for the purpose of licensure and the rules may vary. Additionally, each city and county may have its own unique list of requirements in terms of licensure, permits and clearances.
Other drug and alcohol treatment facilities that provide residential care to patients may require licensing from other organizations like group homes, which may require licensure by the Department of Social Services and chemical dependency hospitals that must be licensed by the Department of Public Health.
Any home that simply asks residents to avoid using drugs and alcohol but provides none of the services listed above is not required by law to secure licensing. These often confusingly go by the same name as Sober Living Homes:
Transitional housing
Cooperative living

Alcohol-free housing

Drug-free housing

Sober living environment
If these homes are a business, however, they may require certain permits and clearances in order to pay local and state taxes.
WEST VIRGINIA SOBER LIVING & CLARKSBURG MISSION
Ascension has had the pleasure of developing several successful SLHs, including:
Clarksburg Mission: The Clarksburg Mission has two beautiful homes in the heart of Clarksburg, West Virginia, that are dedicated to those in recovery from substance use disorder. Their vision is to see lives restored through a relationship with God through Jesus Christ, so that men, women and children who find their way here may find the fullness of life that God intends for them. The restoration of these individual lives, when joined together, will produce a restored community, reflective of the Kingdom of God. This restored community will be a force for restoration throughout our city and region. Recover. Rebuild. Live.

West Virginia Sober Living: The West Virginia Sober Living program is designed to reintegrate recovering individuals into the world. Accountability is at the core of their Sober Living programs. Residents will begin to develop strong relationships and demonstrate transparency in their daily lives as they maintain accountability to the group. A consistent theme of honesty and integrity in all things is the goal they work to develop connectedness and communal responsibility. Through this process, residents will gain independence and responsibility, both financially and emotionally, as they become the person they want to be, which is the ultimate goal. Their sober houses provide a safe, caring and supportive environment for residents to begin living a sober lifestyle and develop healthy new relationships in the active recovering communities. The sober homes afford residents the freedom to develop spiritually in their own way and the structure to assure that sobriety and recovery remain the number one priority.
5 THINGS YOU SHOULD KNOW ABOUT STARTING A SOBER LIVING HOME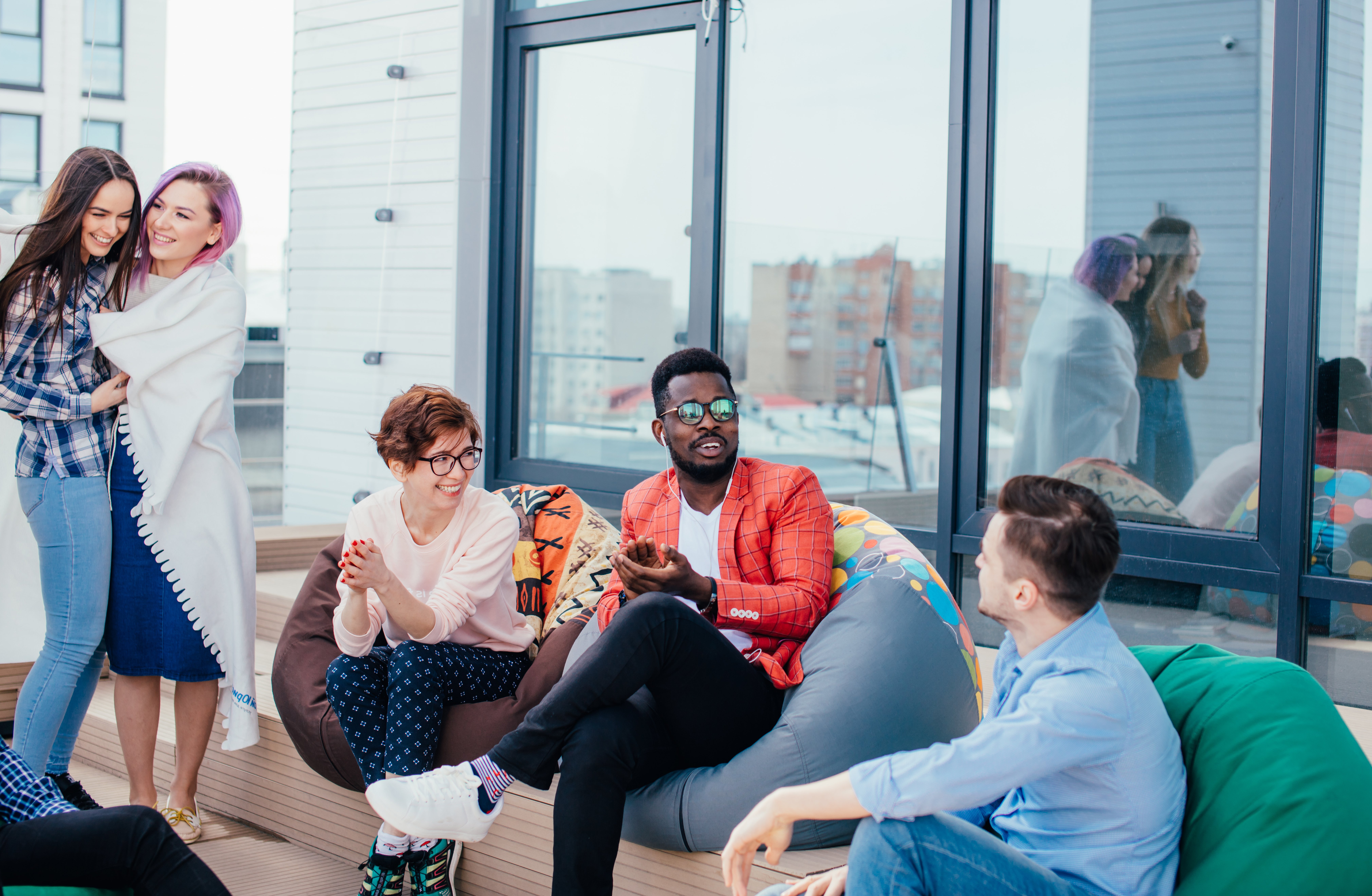 Sober living homes offer a safe haven to people in recovery from alcohol or drug addiction. These structured living environments can help recovering addicts re-enter the community following outpatient or residential treatment.
However, there are a few things you need to keep in mind:
Sober living homes are not homeless shelters: Many people incorrectly associate sober living homes with homeless shelters. These houses offer recovering addicts a place to re-evaluate and reconstruct their day-to-day lives. In this safe and empowering setting, they can get re-acclimated to life in the "real world." Completion of a rehab program is usually prerequisite to admittance into a sober living home.

Sober living homes are governed by a strict set of rules: Those who live in a sober living home are subject to a series of rules and regulations. Common rules that all residents must follow include: curfews, drug-free visitors only, specific visitation hours. To see the house rules for West Virginia Sober Living, a program we helped develop, click here.

Sober living homes are not free: Those residing in sober living homes are expected to pay rent and their share of utility and grocery bills, which helps rebuild independence that these individuals may have lost during their drug addiction.

There are fewer sober living homes for women than there are for men: One of the biggest challenges facing women who have completed rehab is the lack of sober living homes geared to females, exclusively. Currently, statistics show that nearly three-quarters of all SLHs are designed for men only. West Virginia Sober Living has two homes: one for men and one for women. You can learn more about each of them here.

There is drug testing at sober living homes: In order to maintain integrity of the SLH, many require random drug testing. This keeps individuals from relapsing and becoming a negative influence on the other residents in recovery. If an individual's random drug test comes back "positive," chances are high that they will be asked to leave the home. While these homes may show patience and flexibility on many issues, they generally put up with very little when it comes to drug or alcohol use.
---
ASCENSION RECOVERY SERVICES
Ascension usually stays on and consults through an initial period of operation to help the owner ensure operational excellence and is then available for consultation on an as-needed basis.
From analysis and planning, to operational programming, to marketing planning and community relations, our team has the experience and capabilities to effectively launch an organized and professional SLH.
If you're ready to move forward or have a hit a roadblock and need guidance, give us a call: 304-241-4585.
You can also download our free How to Start a Sober Living Home Guidebook below to learn even more: