Ascension Recovery Services (ARS) hired Bill Coleman, past director of clinical services at Hazelden Betty Ford Foundation, addiction treatment and advocacy organization.
---
ABOUT BILL COLEMAN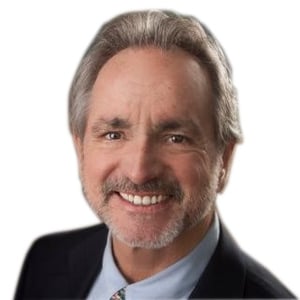 Coleman, who received his bachelor's degree at Rollins College and his masters degree fromFordham University, is a licensed clinical social worker (LCSW) with more than 36 years of experience in behavioral health services.
Prior to joining ARS' team, Coleman served as the director of clinical services at Hazelden Betty Ford Foundation in Naples, Florida. He helped develop the organization's residential treatment center, partial hospitalization program and intensive outpatient program.
Coleman was employed with Hazelden Betty Ford Foundation for two and a half years. During that time, he successfully implemented a national draw to the new facility, while ensuring the clinical program was providing the highest quality evidence-based practices.
Coleman managed substance abuse and mental health services for Dakota County Social Services in St. Paul, Minnesota. He also served as chief clinical officer (CCO) and later as chief executive officer (CEO) at Valley View House, a 300-bed specialty hospital in New York, providing treatment services to adults and adolescents for addiction and accompanying co-occurring disorders.
Coleman's interest led him to become quality improvement director for Magellan Behavioral Health in Montana, where he developed collaborative relationships with high volume providers and helped introduce strategies to more effectively communicate with various health maintenance organization (HMO) and preferred provider organization (PPO) payers.
Coleman is a leader and contributor to evidence-based treatment services, focusing on mindfulness, resilience and motivational building strategies.